Architects and




decorators
Services for field professionals such as architects, interior designers and decorators, providing advice regarding the supply of materials and equipment for all construction, renovation or refurbishment projects.
Vast facilities: 
All of our three specialised centres in Palma, Calviá, Alcudia and Santanyí are comprehensive spaces with a fantastic visual and structural design. They are the perfect setting to show your clients the materials and equipment necessary for any renovation project.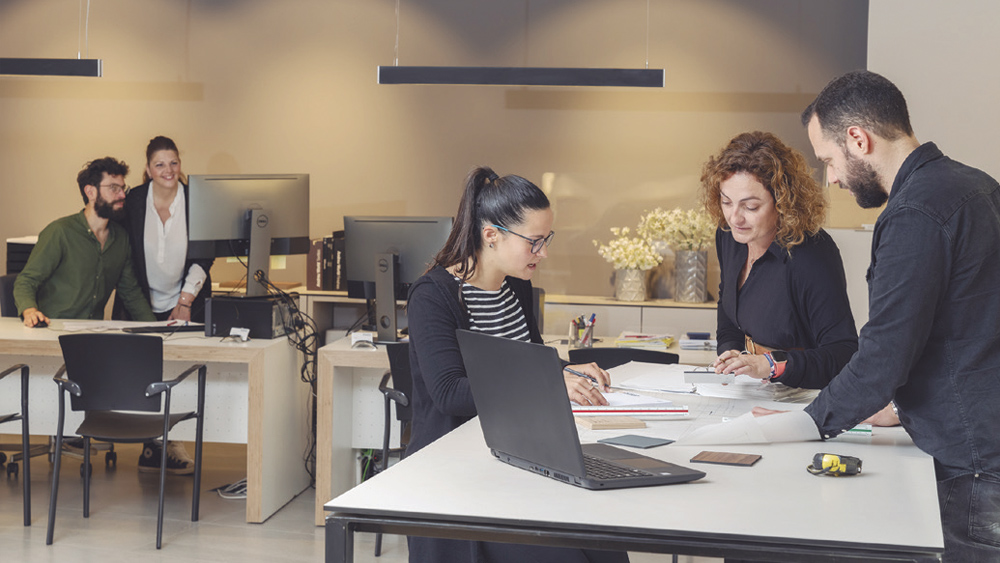 Our teams and staff are highly experienced in supplying materials and equipment for construction and refurbishment projects, totally or partially.
Each of DURAN's departments is made up of a team of specialists, including TÜV-certified Refurbishment Advisors. Furthermore, we have three large showrooms in Palma de Mallorca, Calviá, Alcudia and Santanyí where our customers can confirm the quality and variety of our high-end brands.
The best national and international brands offer the highest quality guarantee.
Our manufacturers are always up to date with the latest trends and innovations in flooring and wall coverings, bathrooms, kitchens, wood and parquet flooring, furniture (decoration only in our specialised showroom in Calviá), wardrobes and dressing rooms and Duranfriendly (sustainable construction and energy efficiency).
CERAMIC AND
PORCELAIN
14 ORAITALIANA
ALCALAGRES
ALTERET
APPIANI
AZULEJOS
BENADRESA
AZULEV
BARDELLI
BISAZZA
CASA DOLCE CASA
CASA MOOD
CERÀMICA FERRÉS
CERÁMICA MAYOR
COLORKER
COMPLEMENTTO
COTTO D'ESTE
DUNE
DURSTONE
EQUIPE
EL MOLINO
ERGON
FMG
FUTURA CERÁMICA
GRES DE ARAGÓN
HISBALIT
IMOLA
INTERMATEX
IRIS
KERABEN
KRONOS
LAMINAM
LEONARDO CER.
MÁGICA CERÁMICA
MARAZZI
MICRO
MUTINA
MUSEUM
MYKONOS
NADIS DESIGN
NANDA TILES
NATUCER
NEOLITH
ONIX
ORNAMENTA
PANARIA
PERONDA
PRISMACER
PROVENZA
REVIGRES
SANT'AGOSTINO
SICIS
TAU CERAMICA
TERRATINTA
WOW
ZYX
BATHROOMS
Sanitary porcelain
ALAPE
CATALANO
DURAVIT
FLAMINIA
GEBERIT
GROHE
JACOB DELAFON
VILLEROY & BOCH
Bathtubs and
shower trays
AGAPE
COSMIC
DURAVIT
HIDROBOX
INBANI
JACOB DELAFON
JACUZZI
KALDEWEI
KOS
MC BATH
TRESSE
VICTORIA + ALBERT
VILLEROY & BOCH
Screens
AGAPE
DUSCHOLUX
INDA
NOVELLINI
SPAZIA
Hidromassage & Spa
DURAVIT
DORNBRACHT
EFFEGIBI
HIDROBOX
JACOB DELAFON
KALDEWEI
TRESSE
VILLEROY & BOCH
ZUCCHETTI
Bathroom furniture
AGAPE
ALAPE
COSMIC
DEVON & DEVON
DICA
DURAVIT
INBANI
INDA
JACOB DELAFON
KEUCO
MAPINI
MADERO ATELIER
POM DOR
VILLEROY & BOCH
Taps and fittings
AGAPE
AXOR
CRISTINA
DORN BRACHT
GEBERIT
GESSI
GRAFF
GROHE
HANSGROHE
JACOB DELAFON
KEUCO
NOFER
PRESTO
TEKA
TRES
ZUCHETTI
KITCHENS
Furniture
COPATLIFE
DICA
Electrical appliances
AEG
BORA
BOSCH
DEDIETRICH
ELECTROLUX
FALMEC
FRECAN
GAGGENAU
GUTMANN
LIEBHERR
MÍELE
NEFF
NOVY
PANDO
PITT
SIEMENS
SMEG
STEEL
VIKING
Porcelain
worktops
ABK STONE
DEKTON
INALCO
LAMINAM
NEOLITH
SAPIENSTONE
TECHLAM
Natural stone
NATURAMIA
Compact quartz
SILESTONE
COMPAC
Solid surface
CORIAN
PARQUET
ENERGÍA NATURAL
by Joan Lao
DESIGN FLOORING
HARO
TARIMATEC
NATURAL
STONE
ALTERET
CERÁMICA ELIAS
LAVANDINO
PIERDEKOR
INDOOR
FURNITURE
AGAPE CASA
ANDREU WORLD
BONTEMPI CASA
CANCIO
CATTELAN ITALIA
ENEA
EXPORMIM
EYE DESIGN
GRUPO IDEAS
NOVAMOBILI
ONDARRETA
PORADA
PROTOCCO
RONDADESIGN
SANGIACOMO
VINCENT SHEPPARD
CASADESÚS
CATTELAN ITALIA
CIURANS
DESIRÉE
DIMAFLEX
SONPURA
XAM
OUTDOOR
FURNITURE
ANDREU WORLD
OUTDOOR
DE CASTELLI
EXPORMIM
EXTREMIS
FESFOC
KETTAL
POINT
SIFAS
UNOPIÙ
VINCENT SHEPPARD
VONDOM
WARDROBES AND
DRESSING ROOMS
CACCARO
DICA
NIDI kids
NOVAMOBILI
RONDA DESIGN
SANGIACOMO
CARPETS AND
FABRICS
CASAMANCE
COLEFAX & FOWLER
GAN
LAMADRID
LES CREATIONS
LUSOTUFO
PAPIOL
MA SALGUEIRO
SMON BARCELONA
TAI PING
TOULEMONDE
BOCHART
LES CREATIONS
LUSOTUFO
PAPIOL
MA SALGUEIRO
SMON BARCELONA
TAI PING
TOULEMONDE
BOCHART
WALLPAPER
ARTE
CAMENGO
CASAMANCE
ÉLITIS
LONDON ART
LIGHTING
BOVER
ESTILUZ
FLOS
GROK
LEDS C4
LZF lamps LUZIFER
NORTHERN
OLEV
PALLUCO
SECTO DESIGN
TERZANI
VIBIA
VINCENT SHEPPARD
ZAVA
DECORATION
ADRIANI E ROSSI
ORAC DECOR
WONDERWALL
DURANFRIENDLY
Insulation
ACTIS
CHOVA
Radiators
Low temperature
JAGA
Heat pumps
Boilers
ARISTON
DAIKIN
FERROLI
PANASONIC
Underfloor heating
SCHLÜTER SYSTEMS
Control systems
AIRZONE
HONEYWELL
Water
Treatment
ATH
CILLIT
GRÜNBECK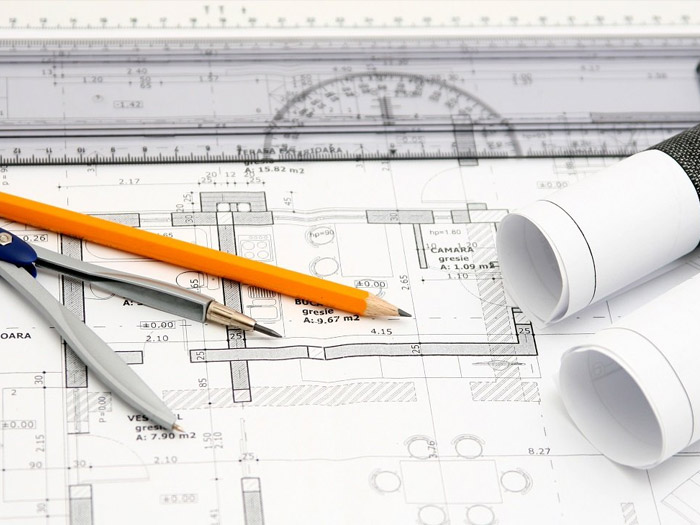 Special financial conditions for professionals.
At DURAN, architects, interior designers and decorators are able to find the best prices and special offers for all their building or renovation projects.

Areas and business units we work in:
Floor and wall coverings, bathrooms, kitchens, wood and parquet flooring, and energy efficiency (Duranfriendly).
Interior design and decoration: interior and exterior furniture, wardrobes and dressing rooms, carpets and fabrics, wallpaper, lighting, decoration.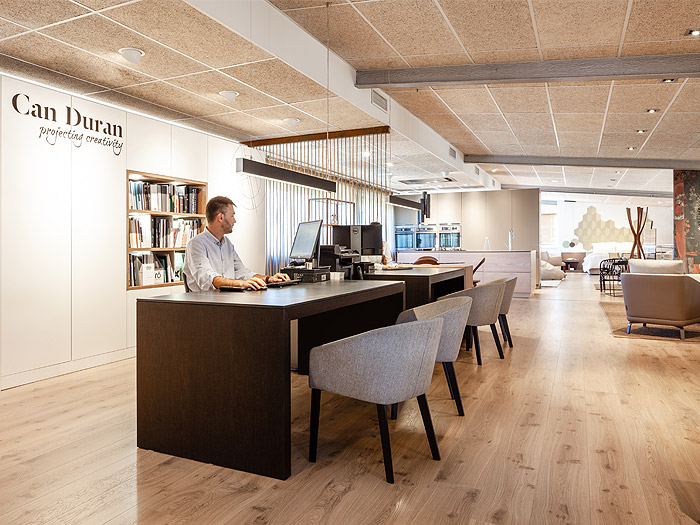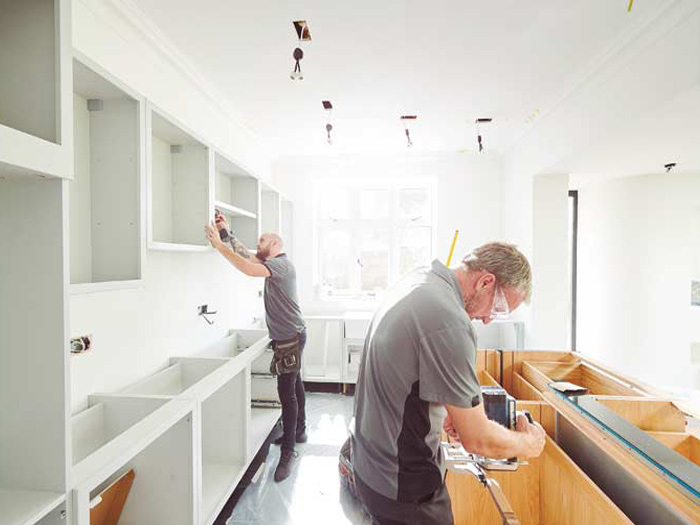 Comprehensive transport, logistics and assembly services.
We have an installation and assembly team made up of specialised technicians, transporters and assemblers. They install kitchens, wardrobes and dressing rooms, parquet flooring, mouldings, wallpaper, lighting, as well as shelving and special and made-to-measure bathroom furniture.


Guarantee and after sales service.
We offer personalised customer services and resolve any type of incident.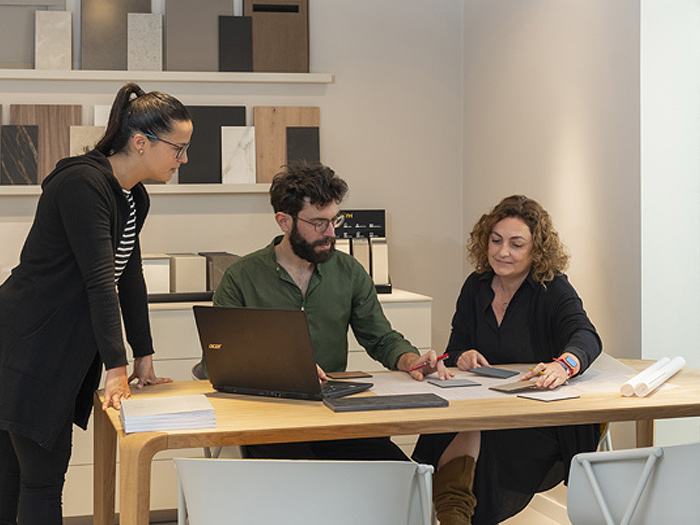 to turn your home into a more harmonious, sophisticated and efficient space.
Discover "Espacio DURAN", a bimonthly digital magazine where we write all about the latest issues related to our field: architecture, energy efficiency, furniture, kitchens, design, trends…