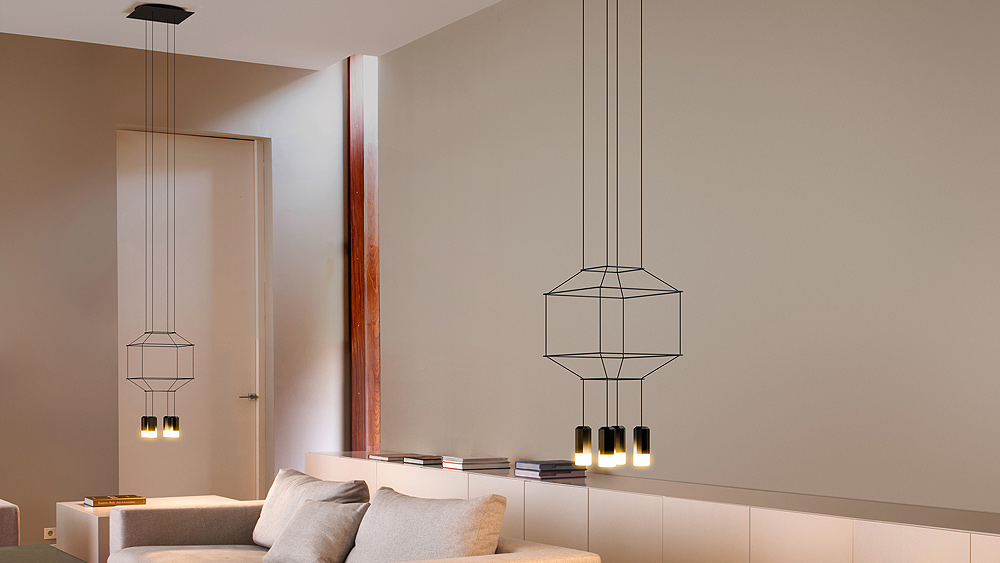 Everything furniture and décor

The home is the nucleus of our lives, the place where we feel sheltered, comfortable, a space created by and designed to satisfy everything that makes us who we are. And for this reason, it is extremely important to harmonise the space to fit in with our tastes.
Firms as consequential as Andreu World, Novamobili, Caccaro, Expormim, Ondarreta, Sifas and Vincent Sheppard mean that at DURAN, we can offer you an exquisite selection of materials, colours, shapes and textures in indoor and outdoor furniture, closets and bedroom fittings, carpets, wallpaper, doors and accessories to bring out the beauty of your home. This is also true for lighting, with prestigious brands such as Vibia, Flos and Secto Design.
Every day more and more of us have to work from home. Which is why it is so important to organise spaces well, in order to distinguish obligation and devotion. This entails a new concept of home, not only as a place of residence but as a work space too.
In this regard, good planning means two aspects as important as equilibrium and harmony can ensure that any idea, however bold it may seem, is a safe bet, from an ultra-futuristic Zaha Hadid-style project to a super-minimalist Mies Van der Rohe-type space.
Furniture plays a fundamental role in the concept of the trend towards harmony of spaces. Unique pieces which, as well as beautifying the surroundings, are in keeping with our everyday needs, equipped with increasingly-necessary home automation and energy efficiency.
The concept of equilibrium is one of the keys in any project undertaken. In recent times, the disappearance of the interior wall as a method for dividing rooms has given rise to a host of new modular solutions that make the most of the entrance of sunlight and the efficiency of the heating and cooling resources of the home.
When we refer to equilibrium, we want to reflect the coexistence of traditional fine materials like stone, wood or metal, with the new generation of polymers, smart fabrics and technology that are now here to stay.
We boast a wide selection of designer furniture, bedroom decor, garden and terrace furniture, modern living room furniture, carpets and fabrics, decorative finishes (mouldings, murals, vinyl), wallpaper, lighting, doors and decorative objects, among others. We work with the leading brands in designer furniture, such as Andrew World, Ondarreta, Casadesús, Expormim, Novamobili, as well as the most pioneering brands in decoration (Orac Decor), carpets and fabrics (Les Creations, Lamadrid, Casamance), wallpaper (Elitis, Arte, London Art) and lighting (Flos, Secto Design, Vibia).
The different ambiences of the DURAN showrooms are designed to make the relationship between professionals and customers flow in a way that is both pleasant and creative, something that is doubtless revealed in the final result of each project.
You are always welcome to visit our vast displays of flooring and wall tiles (Casa Dolce Casa, Casa Mood, Onix, Zyx), modern bathrooms (Duravit, Jacob Delafon, Villeroy & Boch, Tresse), kitchens (Copatlife, Dica, Neolith, Gaggenau, Bora) and made-to-measure wardrobes (Caccaro, Novamobili). Our Calvià showroom also offers personalised interior design services with an exclusive selection of indoor and outdoor furniture (Andreu World, Ondarreta, Casadesús), decoration (Orac Decor), carpets and fabrics (Casamance, Lamadrid, Les Creations), wallpaper (Elitis, London Art), and lighting (Flos, Vibia, Secto Design).
Come see for yourself; the quality and texture of our materials will turn your home into a truly remarkable space.
At DURAN, we strive to offer the latest developments and trends in construction, refurbishment and rehabilitation, analysing their impact and relevance on our customers' projects. Discover our selection of the latest innovations in modern and efficient design, examples of some of the most versatile and creative combinations for constructing, remodelling and refurbishing your own space.
DURAN's philosophy is enterprising and service-oriented, focused on offering comprehensive solutions for both construction and decoration professionals, as well as private individuals. Therefore, we offer our customers comprehensive transport, assembly and logistic services with the maximum quality guarantee. Our teams install any type of interior and exterior furniture, including made-to-measure bathroom and kitchen furniture, as well as lighting, shelving, wardrobes, mouldings and wallpaper.