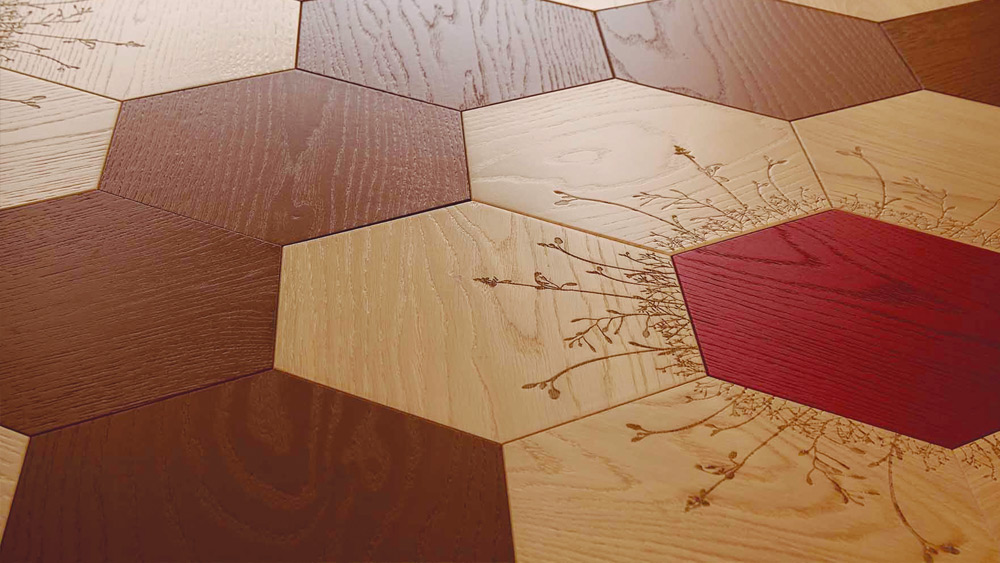 Everything wood and parquet flooring

At DURAN, we offer everything necessary to design spaces with your own personal and sophisticated style. You will find all the building materials suited to the style of your home under the same roof; like parquet and wooden flooring, both indoor and outdoor, turning your home and terrace into warm and sophisticated spaces.
In order to offer the highest quality, DURAN works with some of the most prestigious international wood and parquet brands, such as Haro and Tarimatec.
For DURAN, it is especially important to be a team of qualified professionals. Our staff knows how to empathise with our customers, giving advise tailored to their particular needs and lifestyle.
Meticulous professionals who are familiar with the products we offer and trained in-house, and who have been with us for many years, providing the very best service for DURAN's customers.
Our transport, logistics and assembly team, made up of reliable professionals, is always at your disposal. We install your parquet flooring, mouldings, wallpaper and wooden floors with the highest quality guarantee.
In this increasingly digitalised world, at times progress clashes with a yearning for the rest, warmth and need for shelter families feel when they come home. When a home is built or renovated, the tendency most in demand is to be able to enjoy natural things, for our home to transmit pleasant, warm sensations, and feelings of unwinding and relaxation.
With natural wood flooring we can fulfil these wishes, thanks to the wide variety of finishes and details that allow us to personalise each room. Natural, fine-wood parquet, with knots, textured grain and shading, makes us perceive the wood on a more primitive level.
Another very sought-after option is the perception of calm and elegant simplicity transmitted by exceptionally long parquet in single planks. Our exclusive selection of wood and parquet flooring will allow you to decide in a real way on the best option for having a piece of living nature inside your home.
At DURAN, we offer everything you need for remodelling and building functional spaces under the same roof. In our showrooms in Palma de Mallorca, Calviá, Alcudia, and Santanyí, you will find a wide selection of floor and wall tiles (Marazzi, Mutina, Natucer Onix), modern bathrooms (Agape, Tresse, Axor), kitchens (Dica, Neff, Miele) and wardrobes and dressing rooms (Caccaro, Novamobili). In addition, our Calviá showroom boasts a wide selection of indoor and outdoor furniture (Expormim, Casadesús) and decoration (Orac Decor), displaying the importance of detail and harmony between the different spaces in your home.
Our team of professionals, made up of interior designers, architects and specialised technicians, will guide and assist you through every step of your building and remodelling process. Our aim is to create a personalised experience, responding to all the elements necessary to bring your home to life.
Discover the latest trends when building versatile and efficient spaces: kitchens, made-to-measure bathrooms and integrated spaces, as well as a selection of materials, colours, shapes and textures for indoor and outdoor furniture, wardrobes and dressing rooms, carpets, wallpaper, doors and other accessories to design your home.
We offer a careful selection of wooden floors for indoors and terraces. Natural and noble parquet flooring is always a classic and timeless option for an elegant and versatile room, laminate and vinyl parquet, which offer sensations similar to those of a fine wood product but at the same time can withstand the exploits of small children and pets, eliminating the stress or worry that any deterioration or need for upkeep may cause in us.