The highest guaranteed
materials and machinery
for any
construction project.

SERVICES FOR PROFESSIONALS

At DURAN, we specialise in comprehensive services for construction professionals. Under the same roof, you will find all the leading brands for construction or remodelling; we offer general tools for plumbing, electricity, construction, carpentry, gardening, measuring tools, and anything else you may need.
Our self-service facilities only contain top-quality products, materials and tools for ironmongery (fasteners and screws, adhesives, foams and putties, paints and accessories, as well as work and safety clothes), plumbing (pipes and accessories for any installation, taps, toilets, consumables, tanks, irrigation, swimming pools and pumps), electricity (lighting, installation materials, specialised mechanisms and tools), construction (mortars, cements, sands, gravels, partitions, slabs, plasterboard, enclosures and roofs), as well as heating and energy efficiency (air conditioning, underfloor heating, waterproofing, insulation, and fireplaces).
SELF-SERVICE FOR PROFESSIONALS



A WIDE SELECTION OF BRANDS AND MATERIALS FOR PROFESSIONALS

Visit our self-service stores for professionals in Palma de Mallorca, Calviá and Alcudia, where you can confirm the quality of our materials and products; anything you may need for any type of construction or refurbishing. DURAN has specialised teams at the disposal of construction and design professionals, and they will gladly provide advice and services during your visit.
Our vast and efficient facilities, specially designed to offer industrial professionals the highest quality services, contain a wide and careful selection of references, materials and brands in stock, all under one roof and with no waiting.
Opening hours:  Monday to Friday:   7 a.m. – 7,30 p.m.
Saturdays:  8 a.m. – 1 p.m.
Son Fondo, 35
07007 Coll d'En Rabassa
Opening hours:  Monday to Friday:  7 a.m. –  7 p.m.
Saturdays:  8 a.m. – 1 p.m.
Illes Balears, 40 – Pol. Son Bugadelles
07180 Santa Ponça
Opening hours:  Monday to Friday:   7,30 a.m. – 3,30 p.m.
Saturdays:  8 a.m. – 1 p.m.
Del Busqueret, 20 – Pol. Ca Na Lloreta
07400 Alcúdia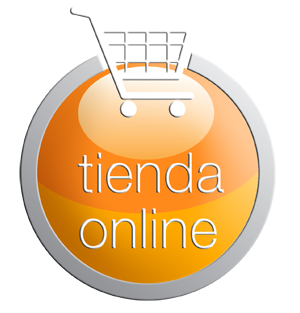 HAVE YOU VISITED OUR ONLINE SHOP?
We offer more than 5,000 products to choose from.
Go to online shop

A new way of working together
Join our club and enjoy exclusive advantages for professionals

We provide the necessary tools for your business to grow
Register now
S E R V I C E S     F O R      D E S I G N E R S
DURAN provides special services for field professionals such as architects, interior designers and interior decorators. We are always glad to offer advice on all the materials, products and equipment necessary for any project.
In addition, our DURAN ProHotel team specialises in advising and supplying materials for all hotel projects: refurbishment, renovation or new constructions in any part of the world. Some of the leading hotel companies like Iberostar Group, Barceló Hotel Group, Inturotel, Hoposa hotels, among others, have already put their trust in DURAN for their projects.
Each of our centres in Palma de Mallorca, Calviá and Alcudia has a team of specialists at your disposal: TÜV-certified Refurbishment Advisors, technical architects and interior designers, trained to offer complete and personalised services for designers and hotel projects.
NEWS ON CONSTRUCTION SYSTEMS AND MATERIALS

Discover all the latest innovations in building systems and materials aimed at field professionals; we offer a wide selection of new construction and architecture products and trends. Our top-quality national and international brands and manufacturers are among the most prestigious, covering everything you may need for any renovation or construction project. Come visit our showrooms in Palma de Mallorca, Calvià and Alcúdia and confirm the quality of the products displayed.
Encofrados perdidos de polipropileno reciclado
En DURAN disponemos de encofrados perdidos de polipropileno reciclado, adecuados para la realización 
Leer más
Glasroc X. Placas de alta resistencia a la humedad y al moho
Glasroc® X es una nueva placa revestida y reforzada con fibra de vidrio que mejora las resistencia a la tracción de la placa
Leer más