A m a z o n i a   c o l l e c t i o n
DURAN presents Amazonia, the first ZYX collection that can be used as flooring, wall covering, and even for swimming pool interiors, with its green, earthy and coral blue iridescent effects reflected by light.
ZYX thus answers the demand of architects and interior designers looking for a versatile collection to expand the possibilities of their projects.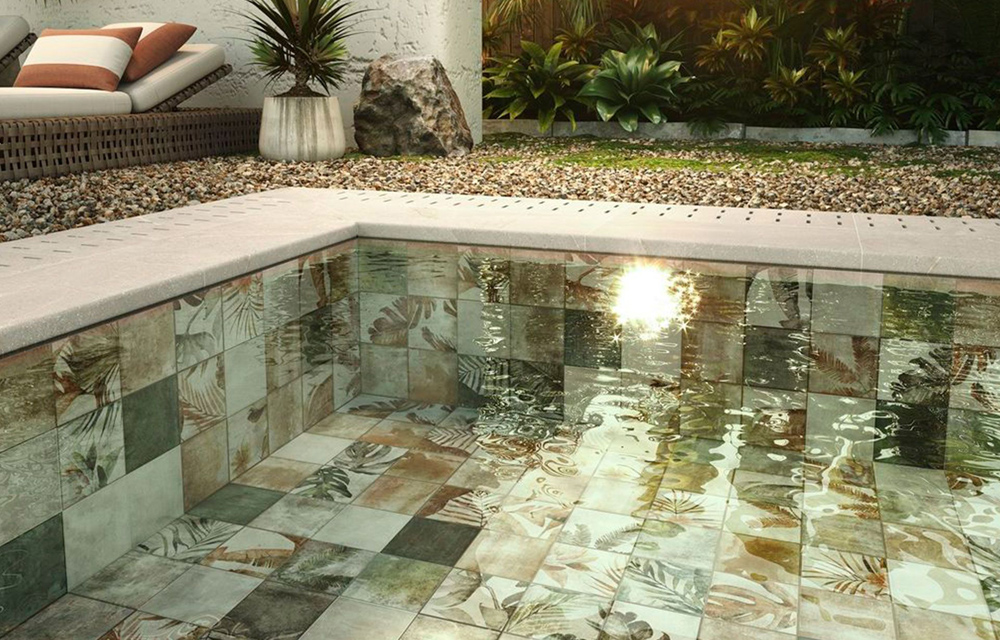 Presented in two formats, square and hexagonal, and with a range of 5 shades that combine harmoniously with each other.
These are Ethnic decorations, whose brilliant, light details give a mystical feel to Amazonia, evoking a traditional past of experimentation with shapes and textures, and Tropic, the most tropical-trendy version of Amazonia, whose wild vegetation represents the most exotic spirit of the collection.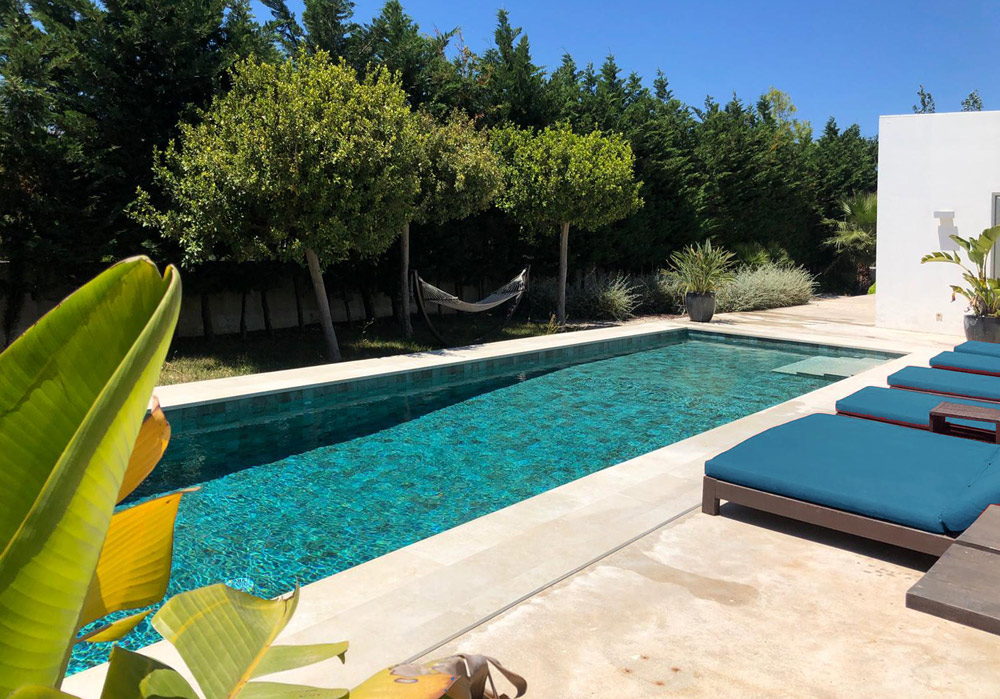 This collection's mix & match features give architects, interior designers and decorators free rein to express their personality, character and personal touches. Pools with tropical, colorful, ethnic or subtle strokes. Anything is possible.

This collection is exhibited in our DURAN showrooms. Come visit us and learn about all the possibilities of Amazonia porcelain with our ceramic and bathroom consultants.