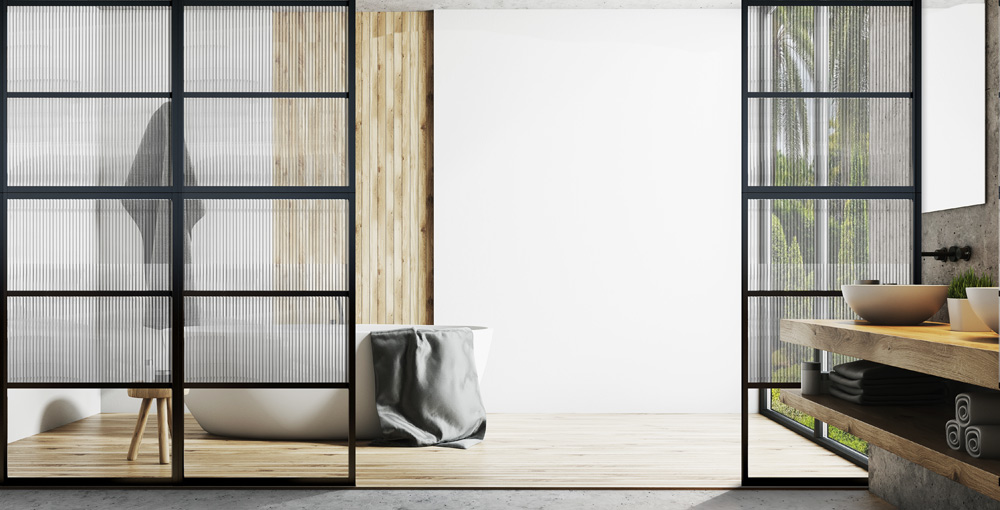 Fusion is a modular project developed entirely by SPAZIA to create rooms through partitions by dividing areas into separate environments, while playing with the light and the transparencies of glass.
The name of the "Fusion" series is based on its composition, whose entire structure is based on modules that merge into each other to create multiple combinations, adapting to any room of your home, office, business or common area.
The structure is made of aluminum profiles with a black anodized finish.
It can also have a custom finish with any color from our SPAZIA COLORS range.
Its composition is totally versatile and configurable for creating more than 350 different modules.
One can also choose between the different glass finishes for each module or its parts.
Although the final set is large, the advantage of its modularity is its main feature. The variety of modules and different types of glass make the FUSION series an ideal solution, giving customers endless possibilities for their compositions.