New inspirations for bathroom design.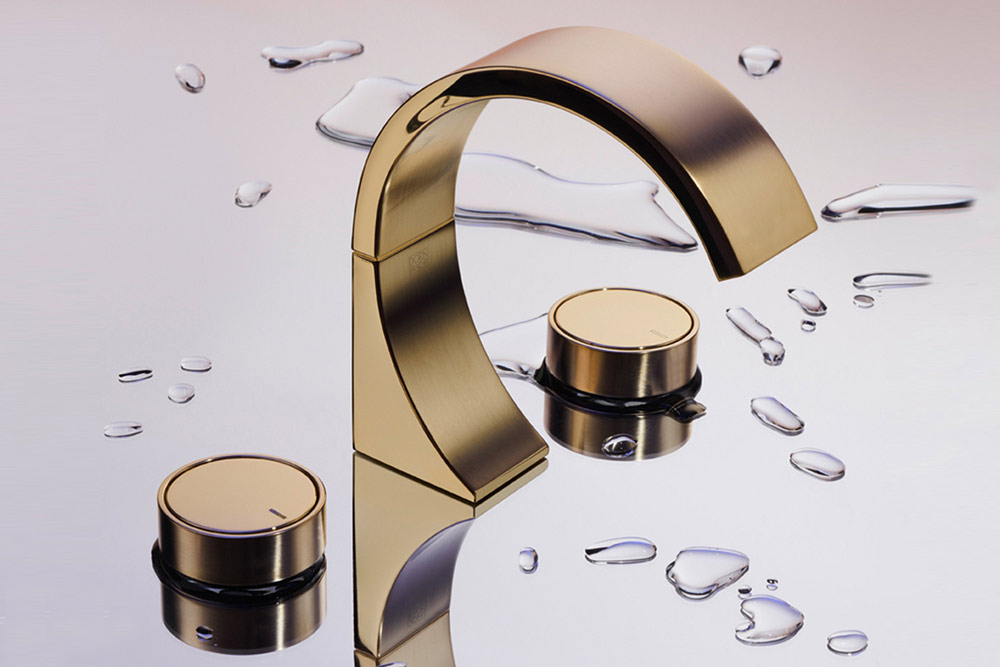 CYO bathroom fittings' unique shape and features guarantee a bold style and elegance.
UNMISTAKABLE EXTRAVAGANCE MADE IN DORNBRACHT.
CYO captures universal exclusivity: beyond cultures and time. Its reinterpretation of the archetypal C-shaped pipe offers a new model of timeless elegance.
The different finishes and functions of the range of CYO bathroom fittings can be combined individually with the levers for numerous design possibilities.
 "Metropolitan & Oasis"
Two architectural concepts that interpret the bathroom as a living space, each in its own way, while making a majestic statement for avant-garde and classic bathrooms.
– Equally balanced activation, relaxation and regeneration –
The bathroom becomes a personal refuge to generate new energy for body and soul.
The characteristic circular shape of the showroom connects the different METROPOLITAN bathroom areas, creating a harmonious overview of all bathroom units.
A living space with intelligent functions
The circle shape is the main theme of all the flexible bathroom architecture elements.
Intimacy, innovation, individuality The combination of tactile surfaces, natural colors, river stones and plants stimulate all five senses.
The OASIS bath dissolves boundaries, bringing the outside world in.
Visit us, or ask for an Appointment in our DURAN centers in Palma, Calvià and Alcúdia, and discover the CYO bathroom fittings collection by Dornbracht.