The shape is not the only decisive factor when choosing the right bathtub or shower tray. The feel, slip resistance, maintenance or installation requirements are also decisive criteria. Duravit covers all individual needs with a wide variety of materials.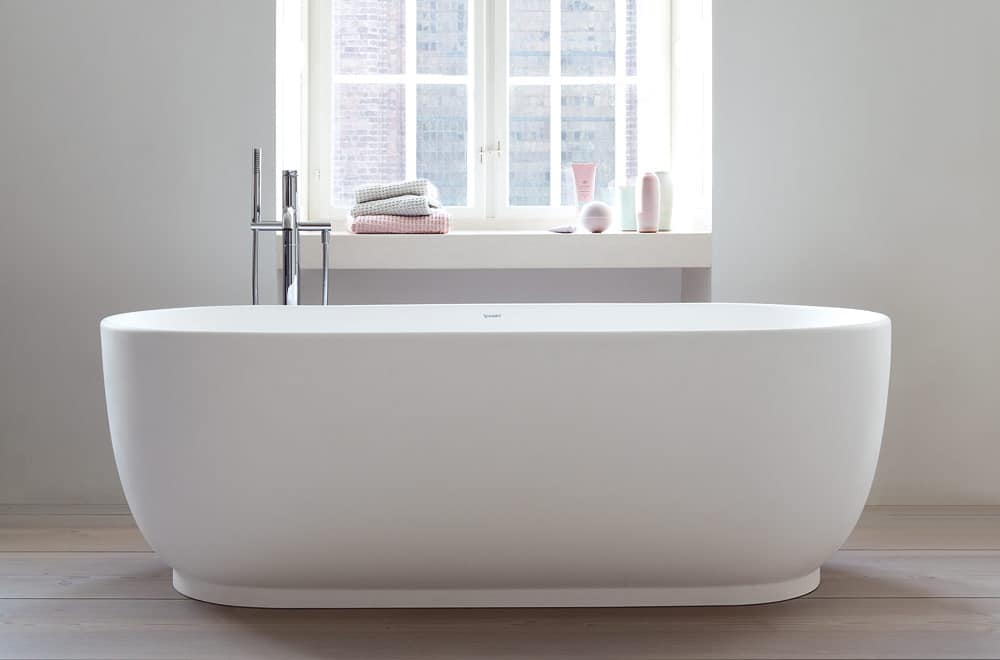 Sanitary acrylic is a lightweight material with a smooth, non-porous surface that the skin perceives as pleasant and warm. The material is UV stable and colorfast. With its bright white sanitary acrylic, it blends perfectly with the white vitrification of the ceramic pieces in the bathroom. Thanks to their relatively low weight, sanitary acrylic bathtubs and shower trays are easy to assemble and can be easily cleaned with common household cleaners.
Acrylic bathtubs are available in different sizes and versions: classic built-in, corner, in front of the wall or freestanding, as in the case of the Vero Air bathtub, with seamless panelling and an optional hydromassage system discreetly integrated as a special extra.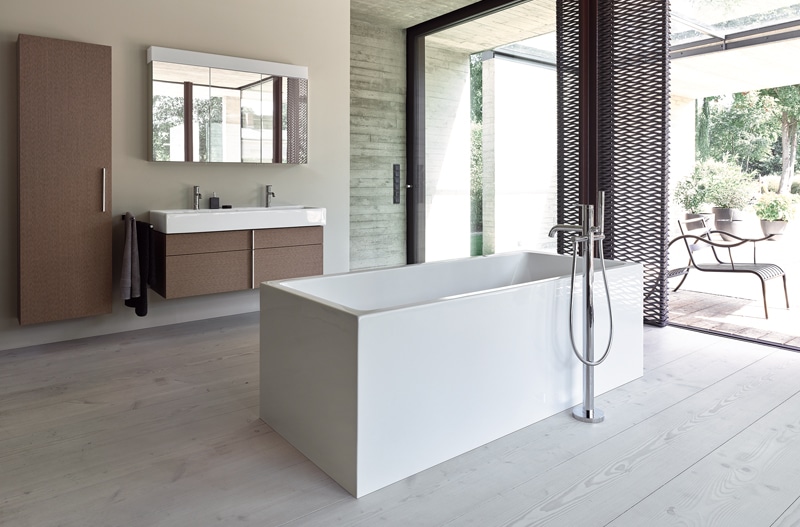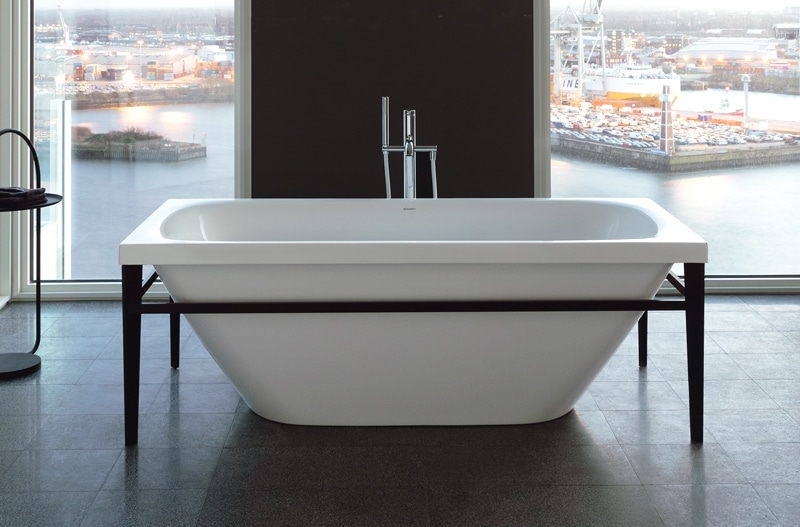 The high-tech DuraSolid® A material is durable, stable and guarantees extra safety thanks to its class B slip resistance. The high-quality matte velvety surface stands out for its warm and soft touch. Dirt can be removed with common household cleaning products. The material also allows completely new design elements to be created, such as very fine edges and the perfect connection of three-dimensional parts.
The Shower & Bath combination makes the most of the possibilities DuraSolid® A has to offer: both the body of the bathtub as well as the base and panels are made of this material. The ability to make functional changes is made possible via a strictly defined radius and exceptional precision.
The compact external dimensions allow for space-saving installation options and ensure that the Shower & Bath can replace a conventional bathtub.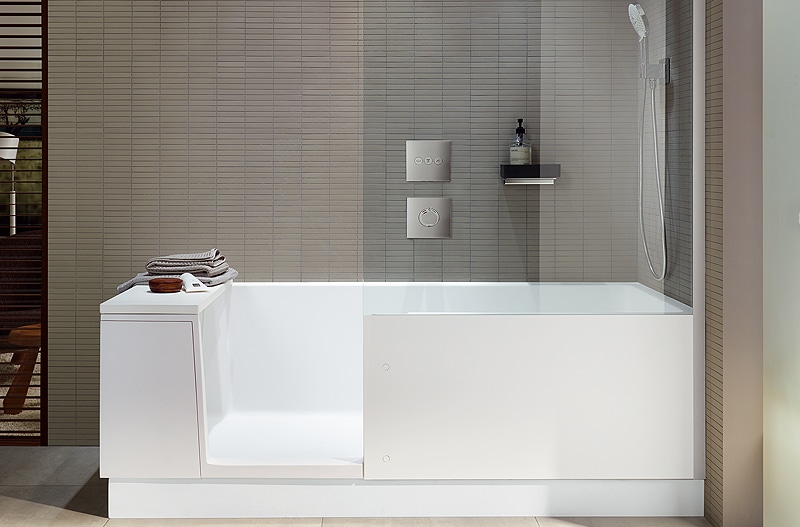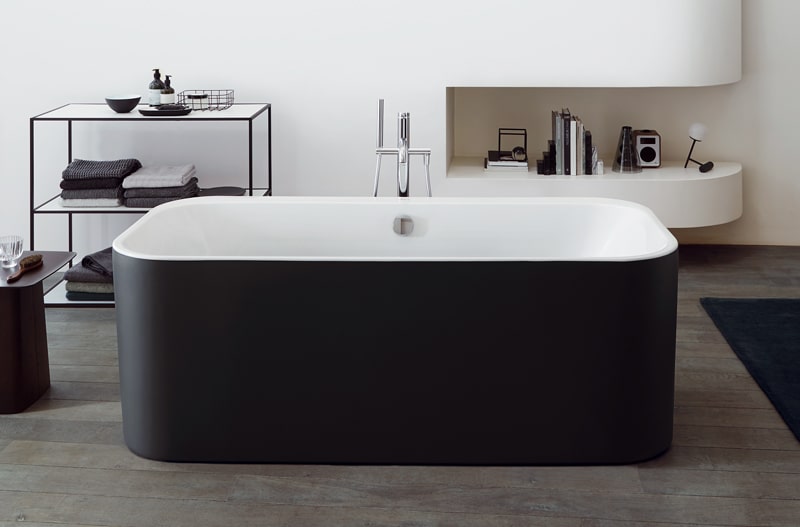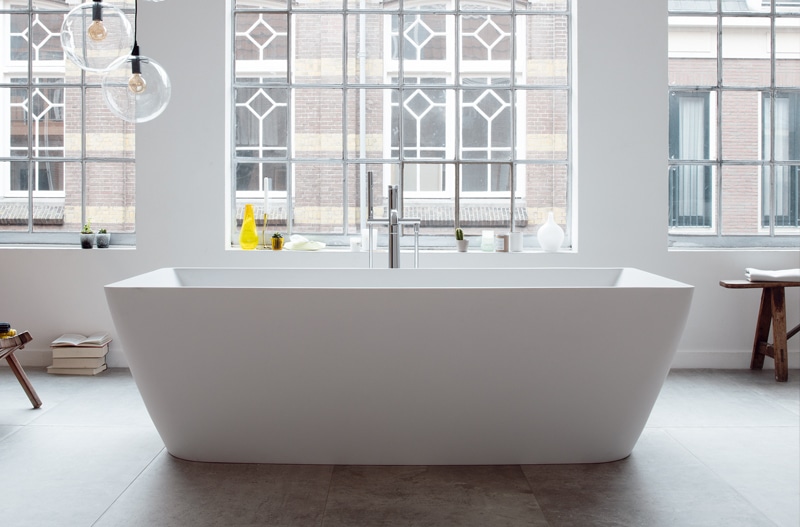 With this high-tech material, it is possible to create very precise shapes with very low manufacturing tolerances. In terms of look and feel, the matte surface is not far from the properties of natural stone. The slightly mottled surface enhances the natural look. DuraSolid® Q is completely colored and uniform, offers a very high level of strength and surface density, and is comparatively insensitive to damage. Dirt can be easily removed with common household cleaners.
The surface of DuraSolid® Q guarantees additional safety in the bathroom with class B slip resistance. Shower trays in precise shapes are also self-supporting, which means that they can be installed using the appropriate bracket without the need for a base frame. This applies to both ground-level bathtubs and recessed or semi-recessed bathtubs. The shower tray Stonetto program also offers a variety of colors: White, Sand, Concrete and Anthracite.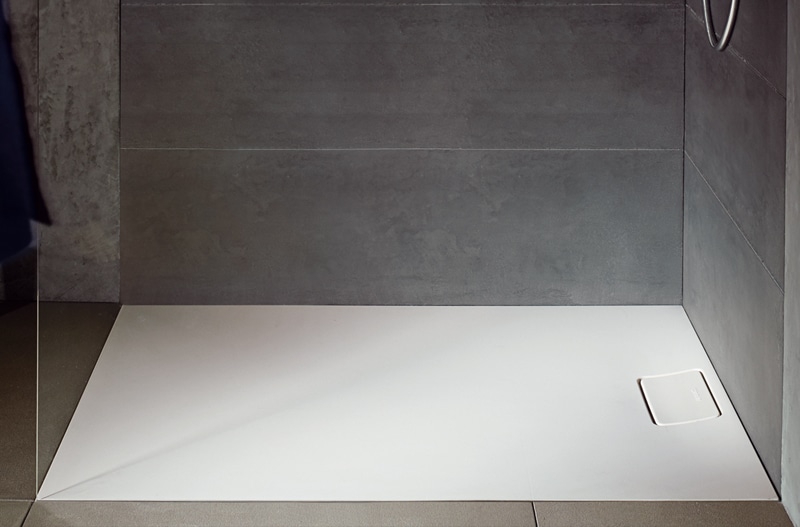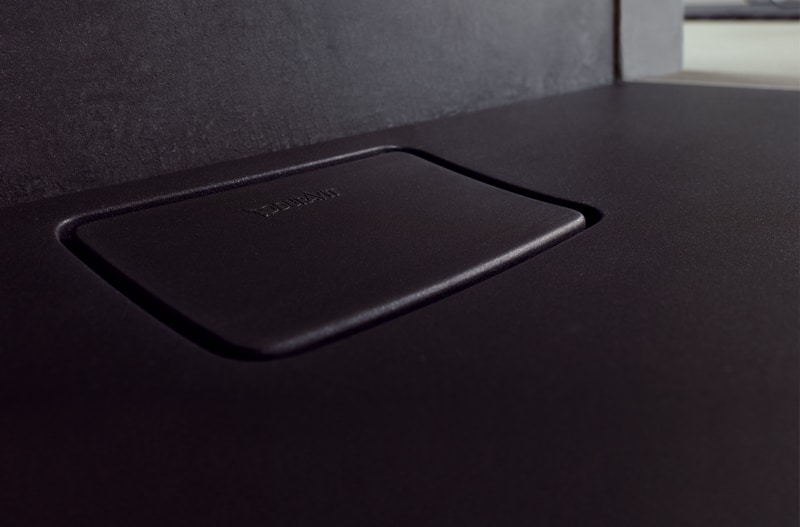 The Duravit surfaces guarantee very precise finishes, exceptional safety and hygiene, and are pleasant to the touch.