Perfect dimension transition.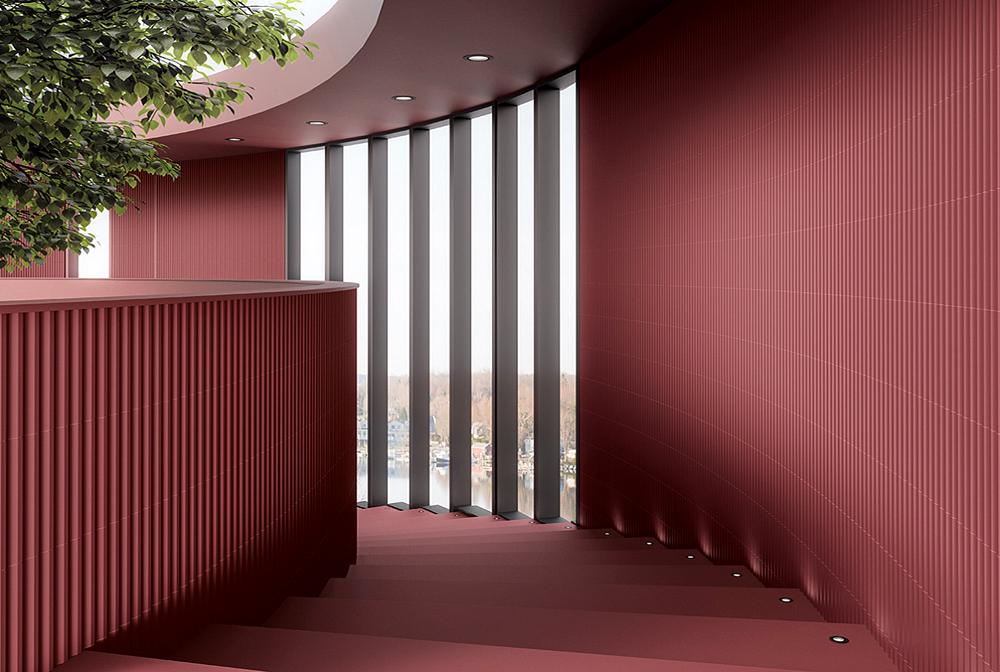 Goodbye flat walls!
The new Stripes Collection from WOW is ideal for creating new ceramic cladding designs and achieving original light and shadow effects for interior spaces.
This collection's characteristic transition goes from a trapezoidal shape to a smooth minimal surface.
To achieve different effects, Stripes allows you to place your pieces horizontally or vertically.
You can also create lighting effects with the Stripes collection using its color chart, which features all the current trends: Dove, Cotto, Teal, Garnet, Sky and Grey.
EXAMPLES OF STRIPES PIECES:
Visit us at any DURAN center and you will see the different possibilities that the new WOW designs have to offer.