The Micro Running Magnet
Designer: Flos Architectural
An innovative program of ultra-miniaturized structures in recessed and surface versions. Compatible with a wide range of professional lighting solutions through magnetic fixing.
The ultimate solution for showroom lighting.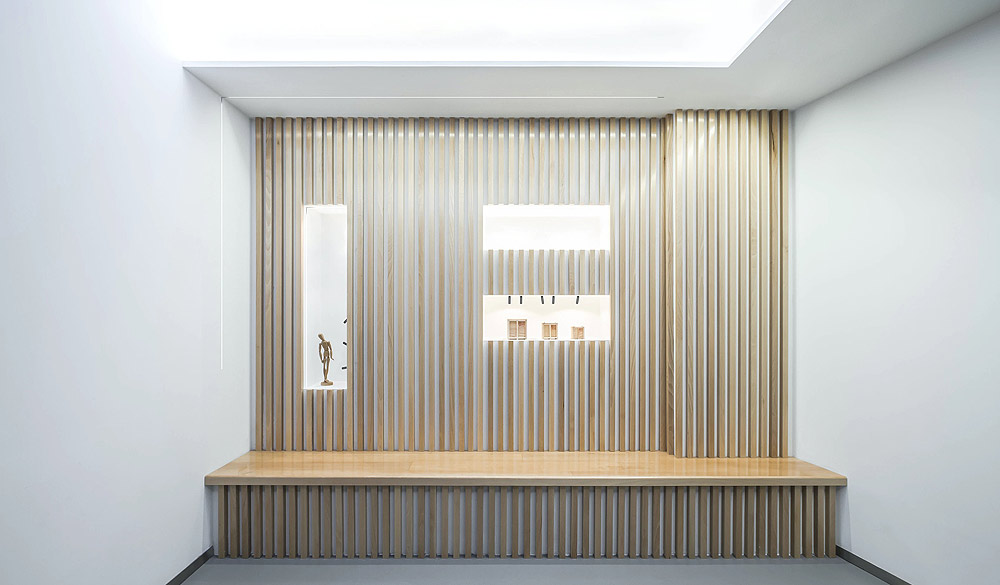 Magnetic Fastening only 5mm wide
With a profile only 5 mm wide, The Micro Running Magnet allows completely integrating micro-devices designed to combine with the light structure in an almost invisible way. This incredibly reduced profile size enhances the flexibility of light and its relationship with the architecture.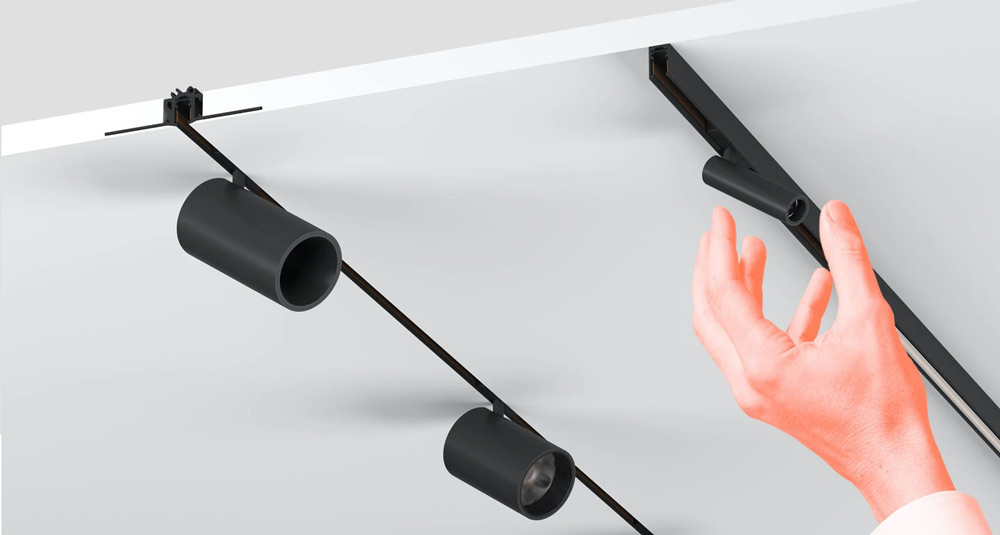 The illuminating units can move while turned on for very flexible and adaptable configuration at any time. The copper connection and mechanism with its special FLOS patented conductive layer is black like the rest of the interior profile for maximum integration.
Showroom Illumination
The Micro Running Magnet is a complete professional program that, in addition to its reduced dimensions, provides a balanced and attractive light for optimal 360º highlighting of objects.
It also has a full range of micro-projectors available in various powers and sizes. All profiles include professional acrylic-stabilized microlenses for maximum control of lighting effects.
A Light Effect for Every Environment
Led micro-projectors with integrated cut-off solutions and specific lenses to create contrasts and light accents.
Complete linear micro-profile with opal diffuser screen for diffused light details.
Wall-washer linear micro-profile with patented lens for controlled asymmetric light effects.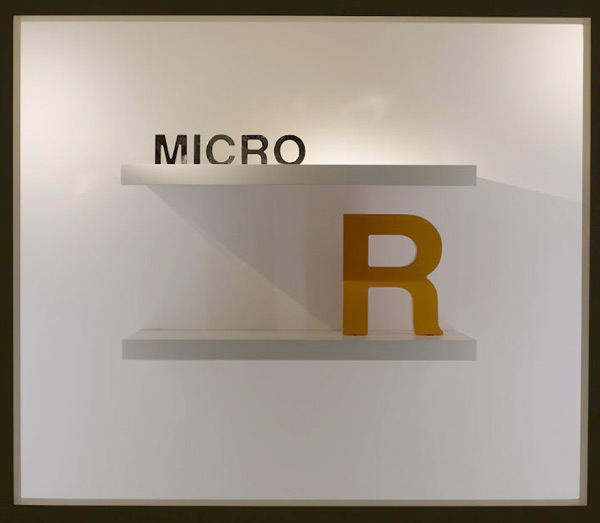 Individual and Remote Control
FLOS CONTROL ® By Casambi: The FLOS Control® application allows you to control the system's luminaires by controlling its scenes and programming. Total ambience control is achieved with just a standard electrical installation and the Gateway connected by Bluetooth.