Classic grandeur with expressive ease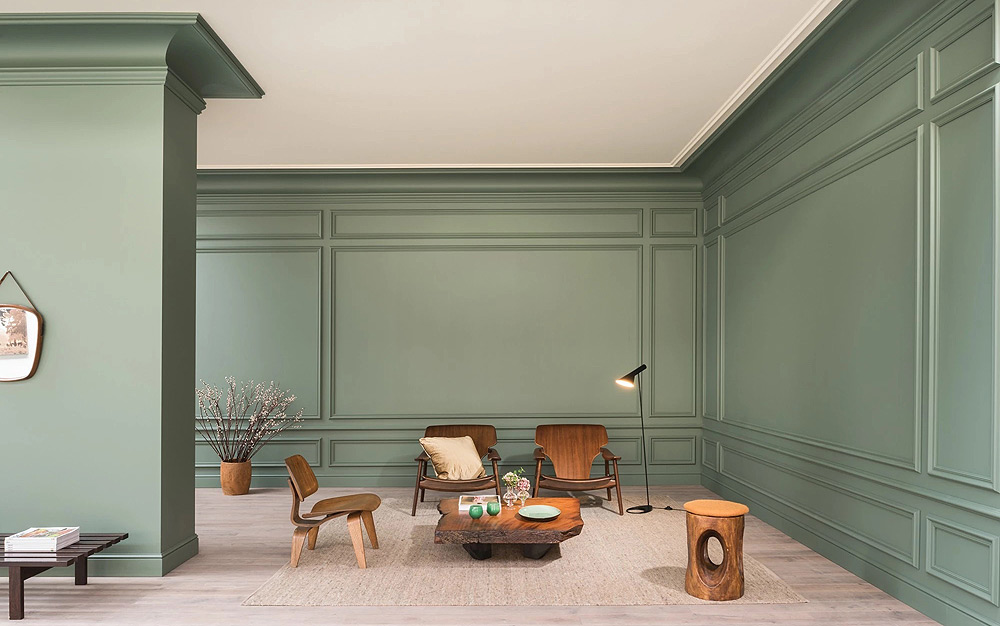 Elegant, organic and sustainable shapes, interpreting classic grandeur in modern interiors.
In this collection, Orac Decor® proposes a catalog of classic decorative elements based on four expressive styles to achieve a classic/contemporary or personal style:
Detailed panels shine in all their glory and give spaces the perfect balance.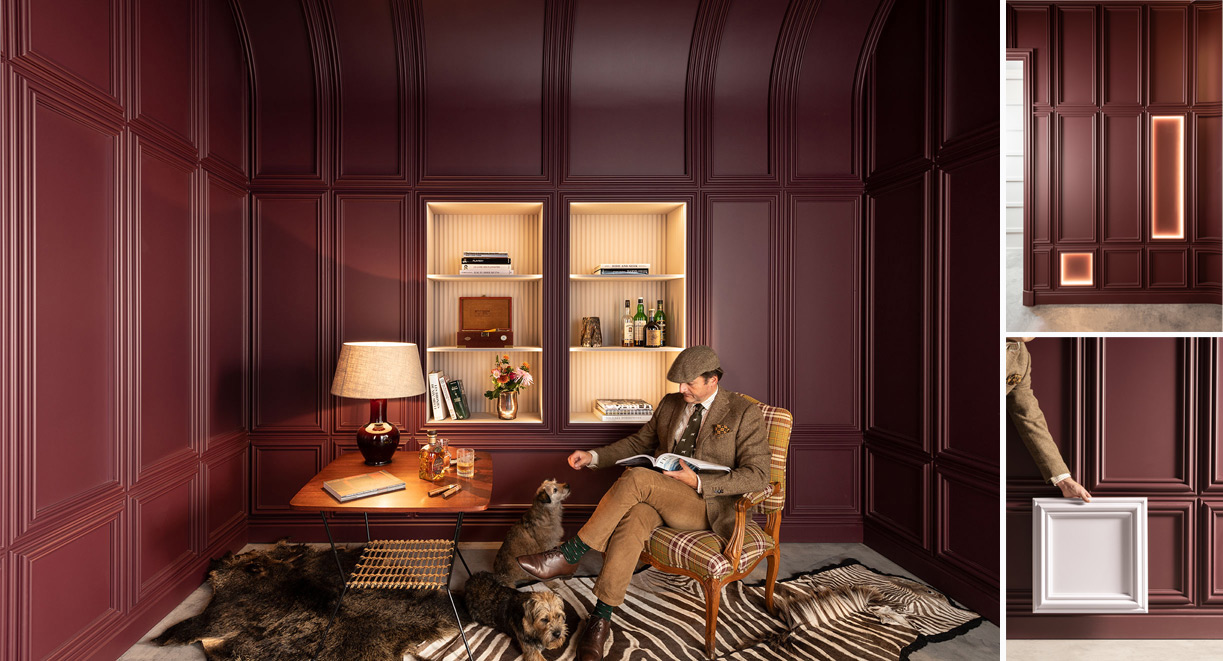 Heritage transports us to the urban bourgeoisie of the 19th century. The profiles are characterized by their organic shapes, although detailed wall panels with moldings or deep cornices are also possible.
Authentic designs with bold details, saturated colors, and indirect lighting add depth and structure to the wall. Thanks to the Autoire moldings and panels, designed by authentic craftsmen, the Heritage style will bring life to your walls, transforming the room instantly.
Placed directly on the wall, they are easy to install and no prior repair work is necessary.
Elegant raised skirting board.
Have you ever considered an extra high skirting board effect? With a clever application of a skirting board and low molding combination, you will add a distinguished appearance to your surroundings. Alternatively, add a second molding above the skirting board and paint them the same color to join them. Noblesse is supreme elegance.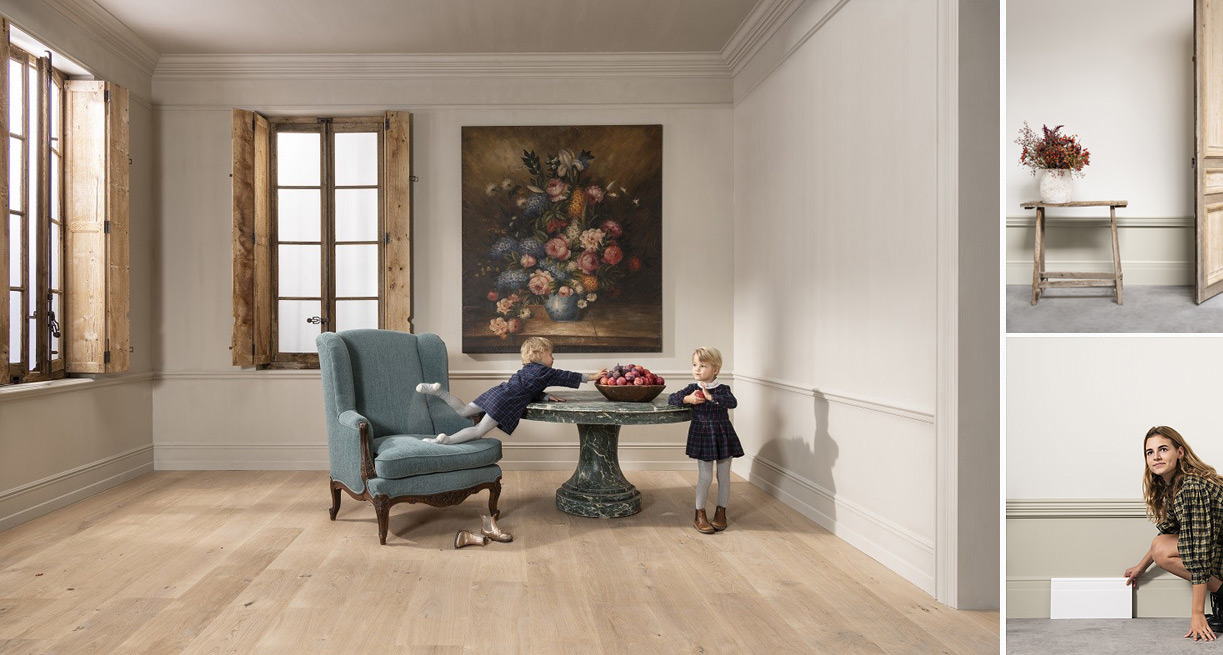 Manoir is a nod to the idyllic life of 18th century aristocrats in the French countryside. Worn materials and earthy colors formed the basis of this new concept. A soft and warm look for a cozy home.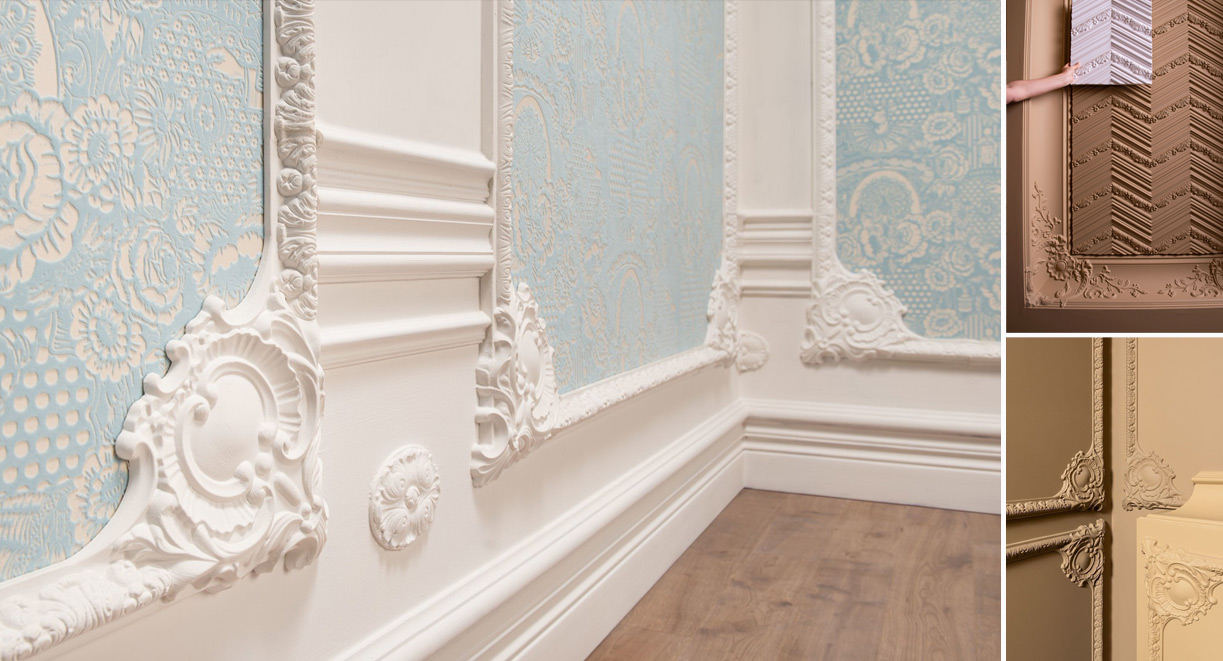 Do you prefer something that attracts a little more attention? Great!
Ba'rock elegantly brings maximalism into your home. Together with the traditional décor, it provides a luxurious and modern look. Chevron, our winning horse, stands tall over the herringbone pattern found in classic interiors. Choose a splendid design to accentuate your interior or line an entire wall with this luxurious decorated wall panel.
S O M E  W O R D S  O F  A D V I C E

Have you already thought of an impressive space that will give your home character?
There are no strict rules on where to place decorative pieces, but for now, here are some quick tips!
Repetition is key. Create a pattern on your walls. This will preserve the style and give your plain wall a clean, interesting look in an instant.
Color is also an easy way to revive a classic interior. Looking for creativity with color in a classic interior? Choose, for example, a nice wallpaper; this will give it greater presence if you frame it in one or more moldings. At the same time, your walls will gain another dimension.
Light and color are determining factors in a room's appearance. Put the lightest color on the ceiling and the space will immediately light up. Bright colors are not recommended in rustic interiors, whether classic or modern. Choose preferably off-white, earth, sand, or soft pastel tones. These colors add additional power to the calm and warmth.
A room with well-distributed lighting makes it seem even more spacious. Installing indirect light is a pleasant solution for a more welcoming atmosphere.  Indirectly lit decorative moldings cast shadows and elegantly illuminate the desired space.
Ready to get creative?
DURAN invites you to learn more about the New Classics by Orac Decor® Collection
We're waiting for you.